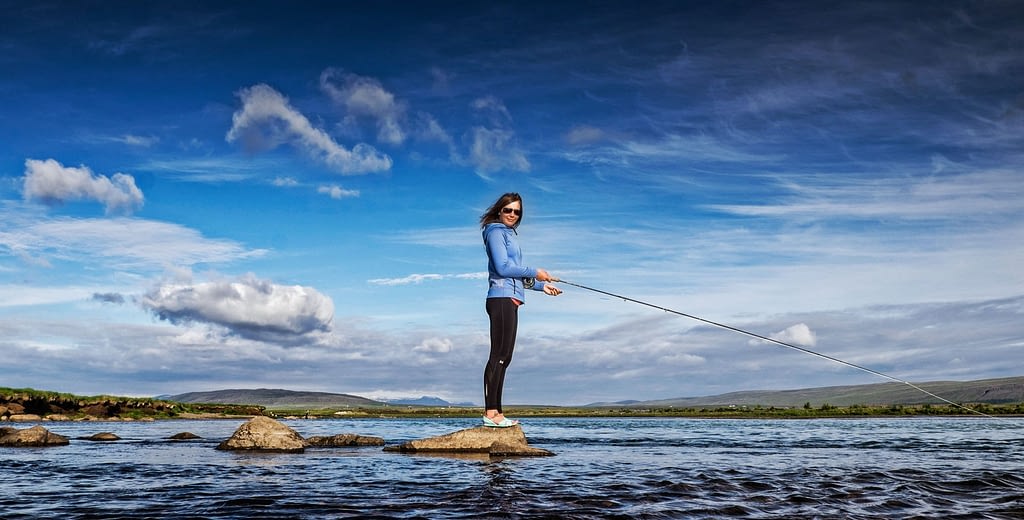 Brennan junction pool
Brennan is the junction pool of Thvera and Hvita rivers, located in Borgarfjordur in South West Iceland.
Hvita river is a glacial river where thousands of salmon venture through to enter some of the finest salmon rivers in Iceland. The salmon seem to amass in only a very few places in the Hvita river and those places are mostly at the junctions of the major salmon rivers. The main spot being the Brennan junction pool with 300 – 500 salmon caught each summer plus a lot of sea trout. The fishing area is approx. 1,5 km long and is fished on 3 rods. In September, Brennan offers really good sea trout fishing with good chances of catching salmon.
Brennan junction pool is fly-only in June and July. Spin fishing is allowed in August and September. Most of the salmon is released, but anglers can take 3 salmon under 70 cm per rod per day. The rest is catch-release.
The Brennan junction pool lodge
There are two cottages that go with the fishing. One of the cottages has two twin bedrooms, a sleeping loft, kitchen/living room and a hot tub on the veranda.
The other cottage is within 2 min walking and has a twin bedroom and a double room, so all in all there are beds for 6 guests as well as extra mattresses, the accommodation is being renovated for 2018.
The Brennan junction pool Photo Gallery