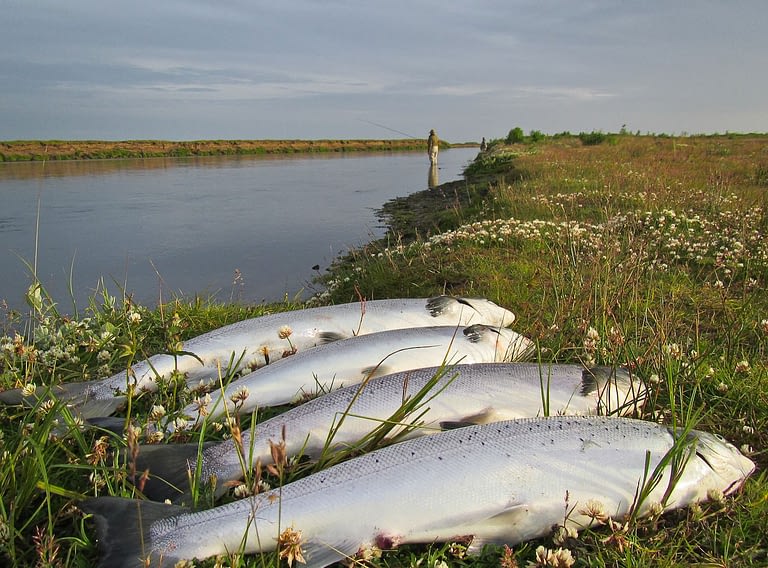 Holsá West Bank
Hólsá West bank is the lowest part of the Ranga system. 4 rod beat including the Borg beat and all the way down towards the ocean.   There is a nice but basic self-catering lodge.
Hólsá is truly a productive river, and a magical place to be especially when you hit the run.  All salmon going to running up to East and West Ranga rivers, first go trough Hólsá. The average catch is around 500 salmon pr season. 
Hólsá lodge
Small self-catering lodge comes with the fishing in Holsá, 4 twin bedrooms, kitchen, sitting area, and a bbq on the veranda.
This is a nice place for smaller groups from 4-8 people, anglers who enjoy the privacy and want to be on their own. 
It is about 20 km drive to Hella where where there is a small supermarked and restaurants.  You also drive through Selfoss to get to the river, where there is more variety of stores to get supplies
The East Ranga river Photo Gallery