PRIVATE SIGHTSEEING TOUR – REYKJANES PENINSULA & BLUE LAGOON
The Reykjanes peninsula is a magnificent attraction, where geothermal hot spots and lava fields rule. Often skipped or simply seen as a drive-through on the way to and from the airport, this hidden gem is actually one of the most exciting regions to discover from Reykjavík.
You will see the tectonic plates and this is the only place in the world where the Mid Atlantic Ridge is visible above sea level. We will visit Seltún, a colorful geothermal area, and Gunnuhver, which is a really powerful hot spring. After the sightseeing tour we will stop at the Blue Lagoon where we can treat ourselves to the healing power of Iceland's soothing natural baths.
Duration 6-7 hour
Optional: you have the possibility to skip the Blue Lagoon and reduce the length of this tour by about 3 hours.
Alternatively, you can choose the Inside the Volcano tour instead of the Blue Lagoon (only operated during the summer months)
Please contact us for further details. 
What is included?
private driver guide for 6-7 hours
pick up / drop off at your hotel
light picknick lunch
When is this tour operated?
All our sightseeing tours are operated year-round.  Tours are private and adjustable to your schedule 
For whom are the tours suitable?
The whole family, young and old.  Groups, friends and co-workers. Please note though that children under the age of 2 are not allowed to dip into the Blue Lagoon. 
What kind of cars do you offer?
We offer variety of cars in different price categories:
Super Jeeps, 1-6 passengers (3-4 comfortable)

Ford Excursion 46″ tires,  1 – 9 (5-7 comfortable)

Chevrolet suburban, 3 – 6 passengers

Mercedes V-class, 3 – 6 passengers

Mercedes Benz Sprinter 46″ tires, max 16 passengers (10 comfortable)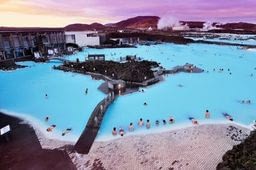 Into the Volcano Day Tours Photo Gallery