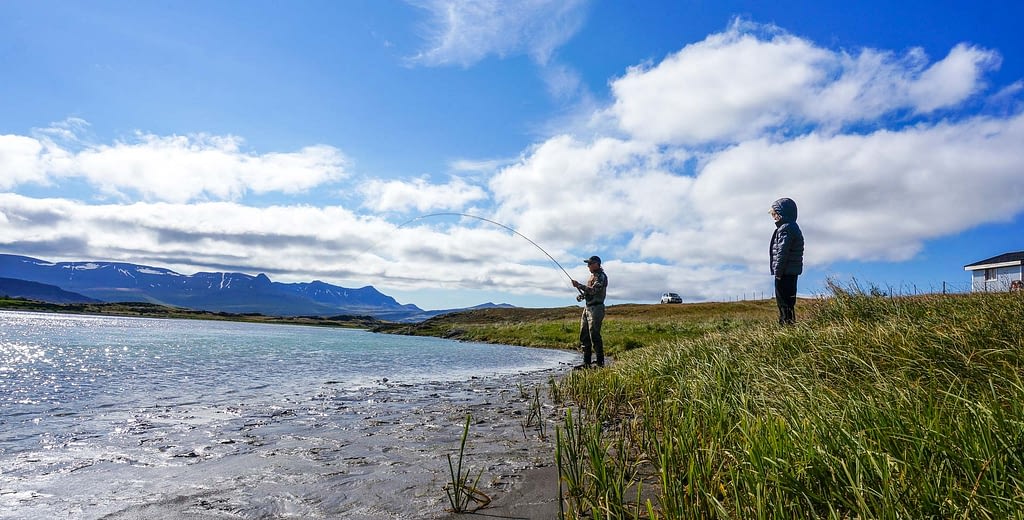 Straumarnir junction pool
Straumarnir junction pool is a 2 rod salmon beat, located in Borgarfjordur, West Iceland. It is the junction of Nordurá, Gljufurá and Hvitá rivers. Endless numbers of salmon go through the junction on their way to some of the most legendary rivers in Iceland. The fishing is best early in the season and the average catch is over 300 salmon a year.
Straumarnir junction pool is the perfect place for families and smaller groups who want to have a bit of privacy while fishing.
You can fish both single and double handed rods but most of the fish lie in the edge of the glacial water and in the clear water.
Straumarnir is fly-only in June and July. Spin fishing is allowed in August and September. Most of the salmon is released, but anglers can take 3 salmon under 70 cm per rod per day. The rest is catch-release.
The Straumarnir junction pool lodge
There are two small houses each with two bedrooms. They are located on the river bank so you will not need a car when fishing there.
A big part of the charm of fishing Straumarnir, is staying at the old house and experiencing the history of anglers who have used the lodge for over 100 years.
The Straumarnir junction pool Photo Gallery