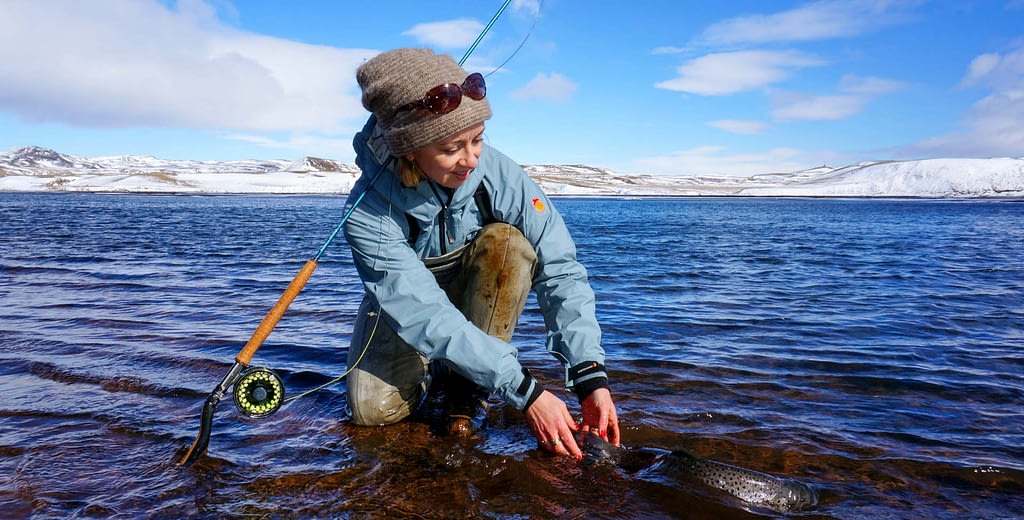 Tungufljót in Skaftafell
Tungufljót river in Skaftafell is one of the best known Sea trout rivers in Iceland and is most famous for the high average weight so that you have real chance of catching a Sea trout over 20 lbs.
Tungufljót is located in a beautiful surroundings in a lava field, surrounded by glaciers and volcanoes and situated close to some of the most interesting nature spots in Iceland.
The best time for fishing in Tungufljót is in early spring, April-May and also in the autumn August-September. There is mainly Sea trout in Tungufljót, but anglers can expect to have salmon and Arctic char as well.
During summer the Tungufljót area is a real paradise and we rent out the lodge there for a week at a time making it ideal for a family or group of friends who want to enjoy staying for a week in these stunning surroundings with fishing as an option.
The Accommodation
The fishing lodge at Tungufljót is self-catering. It's nice with 4 twin bedrooms, a big veranda and a good living room which makes your stay all the more comfortable.
The Tungufljót river Photo Gallery