The best fishing in Iceland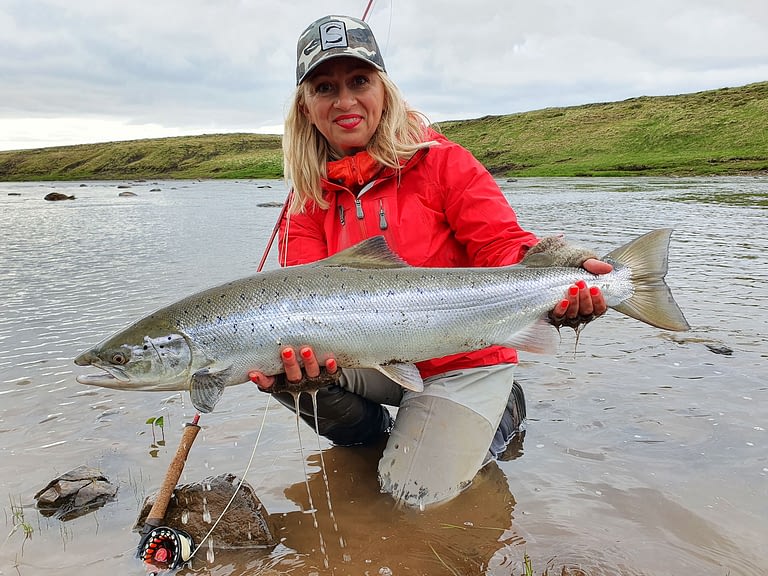 Best river in Iceland? 
Often we are asked, what is your favorite river or what is the best river in Iceland.   It is hard to say, as usually, our favorite spot is right where we are fishing that time.   🙂 
That being said, we have do have some preferences and very big cravings going fishing on certain rivers in certain time of year. 
Laxa in Dölum is a wonderful river!  It is an absolute beauty with a great variety of flyfishing water.   We fish it with a single-handed rod and some of our most exciting fishing moments have happened there.  Have you ever caught a fish on a riffling hitch, staring the salmon in the eyes when it takes, OH, my!  it is so exciting!   
There is a pretty decent size of salmon in Dölum and the larger ones run in the early season.  
We have 2 days available, July 12-14 (afternoon – noon).  Only 4 rods fish Dölum in July. 
We look forward to hearing from you 
Best regards
Harpa and Stefán