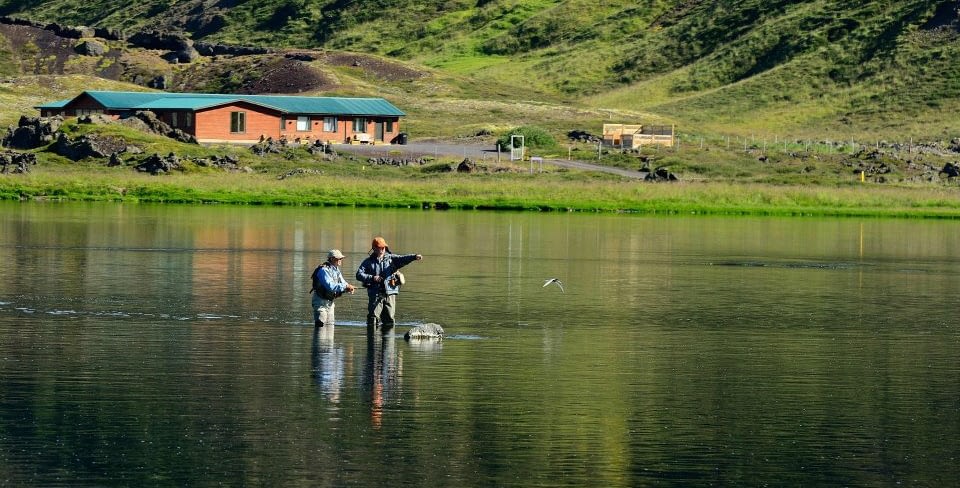 Laxá river in Laxárdalur
All trout anglers must try the Brown trout fishing on Laxá. It is one of better known Brown trout rivers in the world and has many admirers and regular anglers. It has been said that Laxá offers the best Brown trout fishing in the world with thousands of trout caught every season and we must agree on that.
There are two trout beats, the upper beat referred to as Laxá in Myvatnssveit and the lower beat known as Laxá in Laxárdalur.
Laxárdalur valley is the lower camp of Laxá. It distinguishes itself from the upper beat in Myvatnsveit, for easier access to pools, comfortable wading and a variety of casting behind riffles and rocks in the middle of the river.
Laxardalur is probably the most popular dry fly fishing area in Iceland and the average size of the trout is bigger than in the upper camp. This is high quality fishing and you have a good chance of catching Brown trout up to 8 lbs.
The Accommodation
Full board and lodging comes with the fishing in Laxardalur lodge.
The Laxa river in Laxardalur Iceland gallery