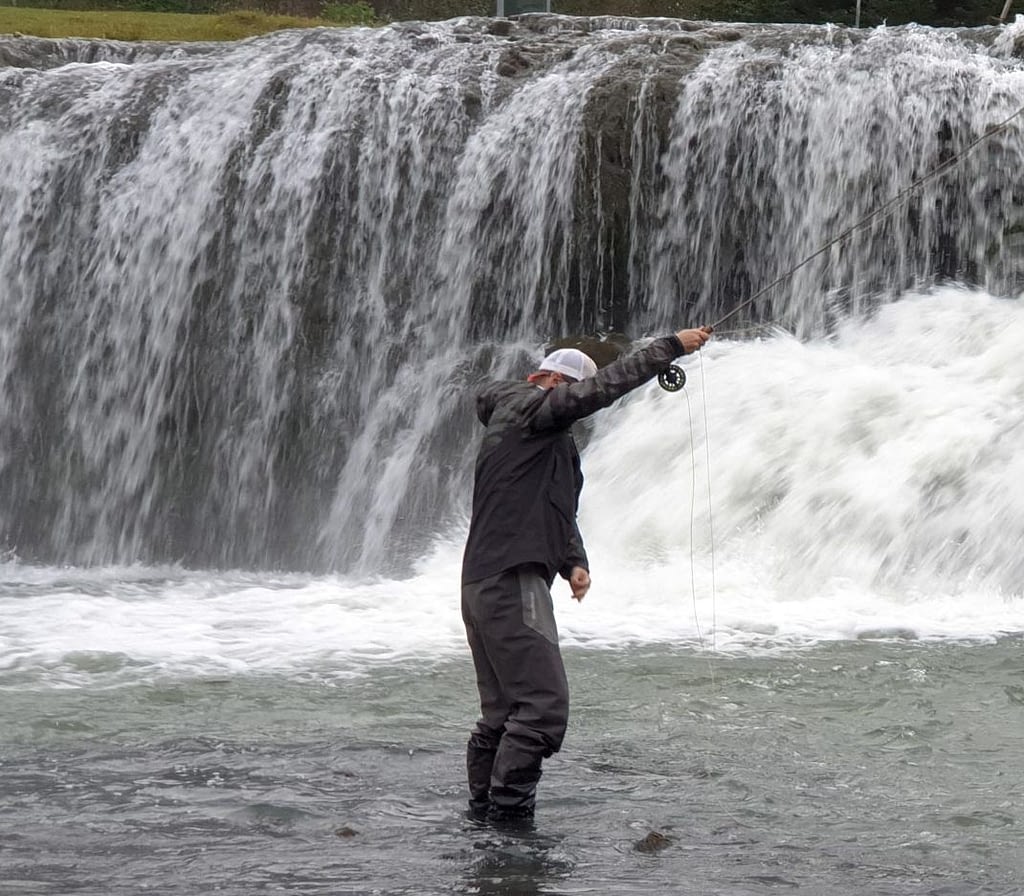 Varmá river
Varma river is one of the few rivers where you can fish for all the freshwater species that live in Iceland; brown trout, sea trout, arctic char and even the mighty Atlantic salmon. It is though primarily trout and char fishing.
Varma river is best known for its good sea trout fishing in the spring and fall, but there are some big brownies caught there every year. The river is small and the access is easy so it is a good choice for the whole family.
Varma river is quite an interesting river. Hot spring water flows into the river which warms up the cold water and gives the river warmer streams. The name of the river is Varma which means "warm river". Varma is small and easy to fish, with a lot of great fishing spots, we use single handed rods, floating line, streamers and sometimes nymphs.
Varma river is fly only and anglers are allowed to keep one fish a day, rest is catch and release only. We kindly ask all anglers to release all big fish back to the river.
The river is located within 30 mins drive from down town Reykjavik and therefore it is popular for day tours.
The Varma river Iceland gallery