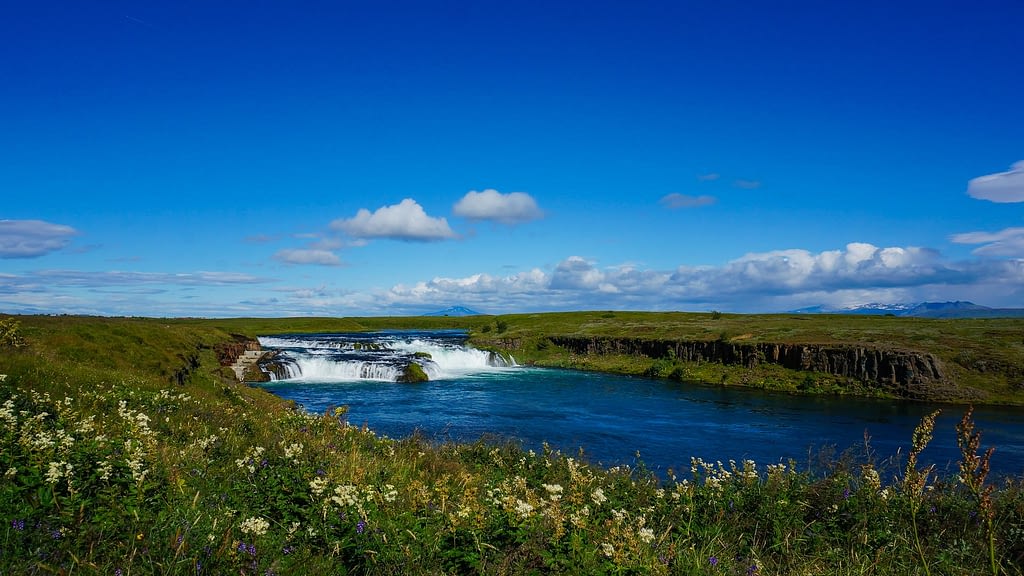 West Ranga river
West Ranga is one of the best-known salmon rivers in Iceland, known for its beauty and top-quality fishing pools with high volume fishing.  It is one most reliable Atlantic salmon rivers in Iceland, as in most years West Ranga has been the most productive salmon river in Iceland.
The fishing
West Ranga fishing area is around 25 km double bank of private water which is rotated between 6-9 beats or 12-18 rods. The river is one of the most stable rivers in Iceland regarding water level and fishing, water level is more and less always the same both in draught and heavy rain. 
NB!  All female salmon over 68 cm must be released in boxes, all male salmon over 68 cm is to be released back to the river. 
Nature
West Ranga river runs from the roots of the volcano Hekla which is an active volcano.  Access to the river is pretty easy and comfortable and mostly easy wading is required.  West Rangá is on the South Shore route which is a very popular area for tourists to visit, so your non-fishing companions will have a lot to see and do while you fish. 
The fishing lodge is one of the finest in Iceland.  21 ensuite bedrooms, large dining and sitting room, bar, and a beautiful veranda with hot tub and sauna.  Fine meals are served at the lodge.  
West Ranga is located about 60 min drive from Reykjavik.
Anglers are mainly fishing for salmon, but there is a good sea trout fishing after mid-August. The largest sea trout caught there was 18 lbs.
The West Ranga Photo Gallery