our mission - is your adventure
Let's start planning your next adventure!
Iceland Outfitters is a family run travel agency with the goal of offering the best fishing and hunting tours in Iceland. 
The company was started in 2014, but the founders, Harpa and Stefán, had previously been working in the fishing travel industry for the most of their lives. Johanna has been a part of the team from the beginning. –
The main office team consists of Harpa, Stefán and Jóhanna in addition to several agents selling for us around the world, both private and travel agencies. 
Our most important people, the ones you will spend your holiday with, are our guides and drivers. On our team we have 15 highly qualified fishing- and hunting guides that will guarantee that you will create memories of a lifetime.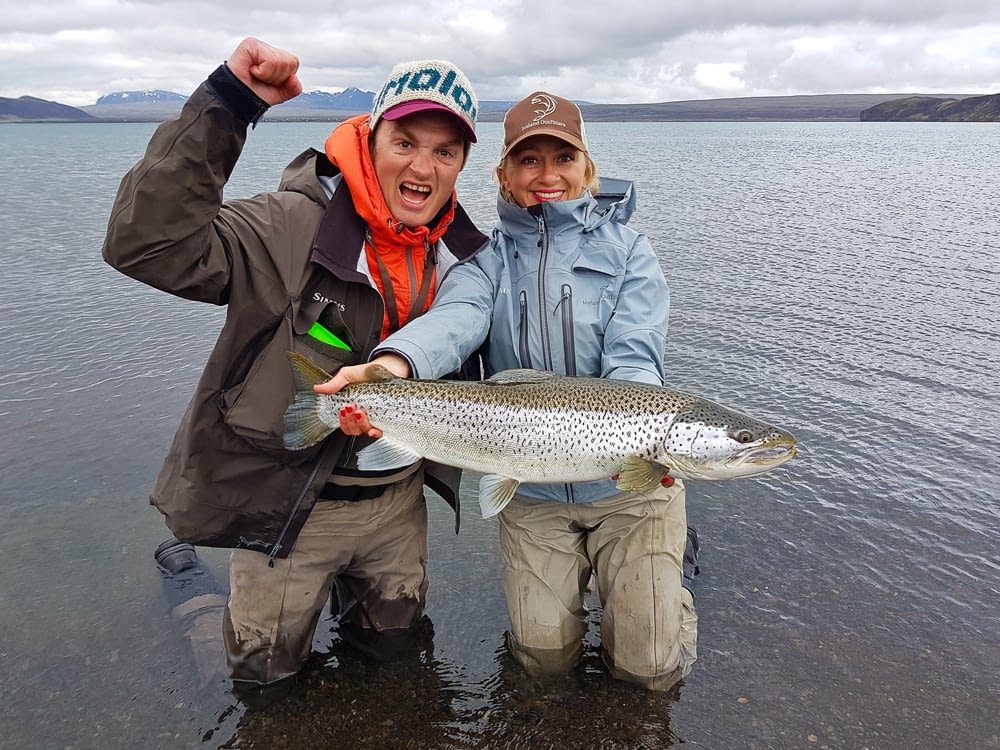 extraordinary experiences
Our guests hail from all over the world; Individuals, friends, families and corporate tours. 
Iceland Outfitters only offer the best rivers, lakes and hunting grounds to their clients.
Life is better when you fish!
Óli
Birkir