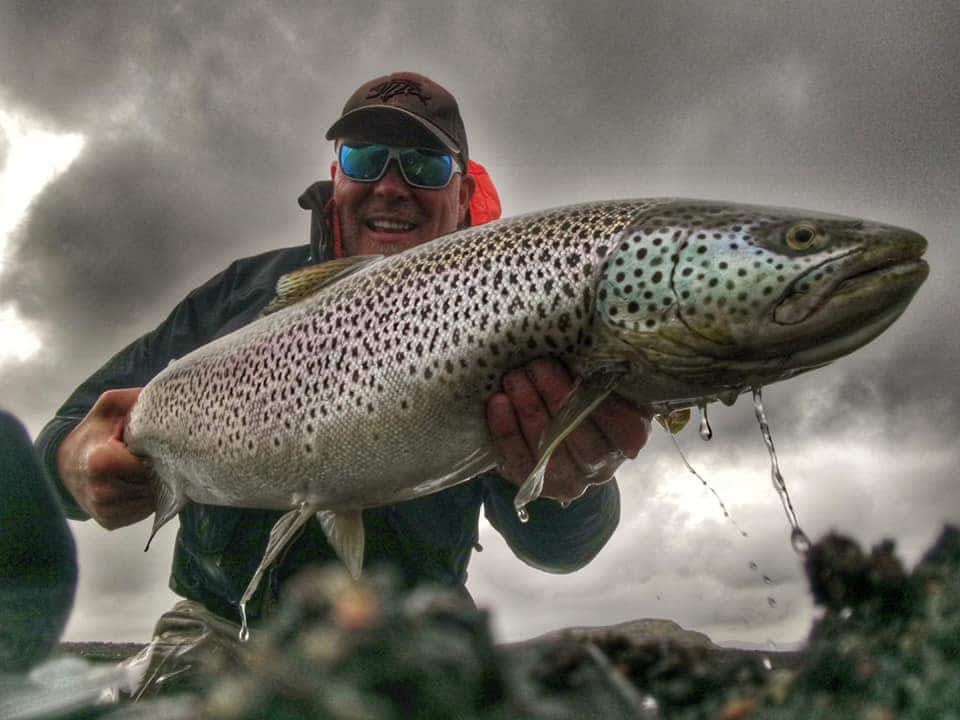 Tired of staying at home?
All of  us are! How about updating your fishing bucket list? 
Thinking about the memories we have had fishing the HUGE trout on the ION beat, not only brings sentimental tears to our eyes but it uplifts our spirit and soul.   
You have to be very careful as the trout is clever and spooks easily.  A thin leader, small flies and the perfect cast will do the trick.   The fish are so many that  if you spook them the water looks like watching potatos being boiled.   
But when they take…. oh, when they take it is like you hooked a speeding car.  You have to be so careful that they will not take your hole line of the reel.  Here in Iceland we usually never see the backing when playing a fish, but it can happen many times with the same trout on the lake.   This is an adrenaline rush.  You must play it softly, the leader is thin and the fly is small but still you can not let the trout go to far from you. 
Netting it, taking photos and the releasing it again is the icing on the cake.   Oh, we love fishing so much, what about you?
We have some days available on the ION beat for 2020, contact us for further information.  
Short video from the ION beat, big trout