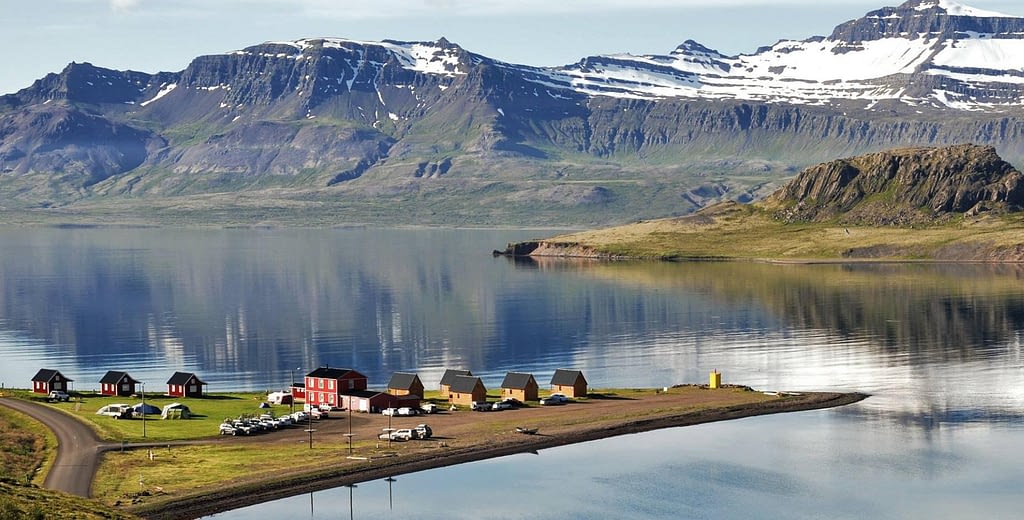 Nordfjardará river Iceland
Nordfjardará River is one of the best sea-run Arctic char fishing destinations in Iceland, with over 1,000 catches per year by anglers in recent years.
Fishing tours in Iceland often include this picturesque and crystal clear river, which is located in a beautiful valley in East Iceland. The small number of rods allowed in Nordfjardará River means that sea fishing in Iceland here offers an exclusive and peaceful experience, ideal for families and smaller groups looking for a unique holiday. In addition to Arctic char fishing in Iceland, the area has a range of other activities for the whole family to enjoy.
If you're planning a fishing tour in Iceland, flying to Egilsstadir and renting a car is a good option to get to Nordfjardará River. After enjoying a few days of sea fishing for Arctic char, you can take a scenic drive back to Reykjavik and explore the various sightseeing destinations along the way.
Nordfjardará river Iceland accommodation
If you have plans to explore the Nordfjardará River and you are seeking great accommodation, There are two options available for anglers:
Hildibrand Hotel – a well-equipped apartment hotel located in Nordfjordur town, which is known for its fine restaurant and excellent service.
Mjóeyri cottages – small, cosy, and family-friendly cottages in Eskifjordur that are situated right by the sea. Guests staying here have the opportunity to fish for sea fish from land.
Both options are perfect for sea fishing in Iceland and provide easy access to some of the most serene experiences you will enjoy in Iceland.
Nordfjardará river Iceland gallery