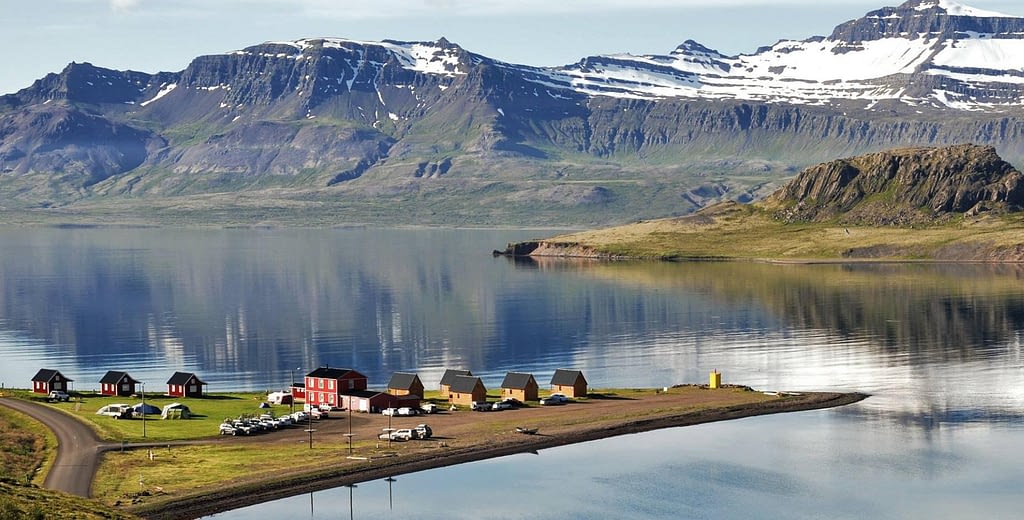 Norfjarðará river
Nordfjardará is one of the top sea run Arctic char rivers in Iceland. During the last few years anglers have caught over 1.000 Arctic char per year. There are only 3 rods that fish Nordfjardará so anglers have the river all to themselves. The crystal clear river, located in a picturesque valley in East Iceland is an attractive place for families and smaller groups to spend their holiday together in a wonderful place. There are plenty of other activities around for the whole family.
How to get there?
Most of our anglers fly to Egilsstadir and pick up a rental car there. Then spend a few days fishing in Nordfjardará river and then drive back to Reykjavik. There are numerous sight seeing destinations both around the river and on the way to Reykjavik. We recommend people make the most of the journey by spending 2-3 nights on the way back.
The Accommodation
Anglers can choose from two types of accommodation;
Hildibrand Hotel, a well equipped apartment hotel in Nordfjordur town, known for its fine restaurant and good service.
Mjóeyri cottages, small but very cosy and family friendly cottages in Eskifjordur. Guests staying in Mjóeyri have the opportunity to fish for sea fish from land, as the cottages are located right by the sea.
The Norfjarðará river Photo Gallery