Unnar guide, Team Iceland Outfitters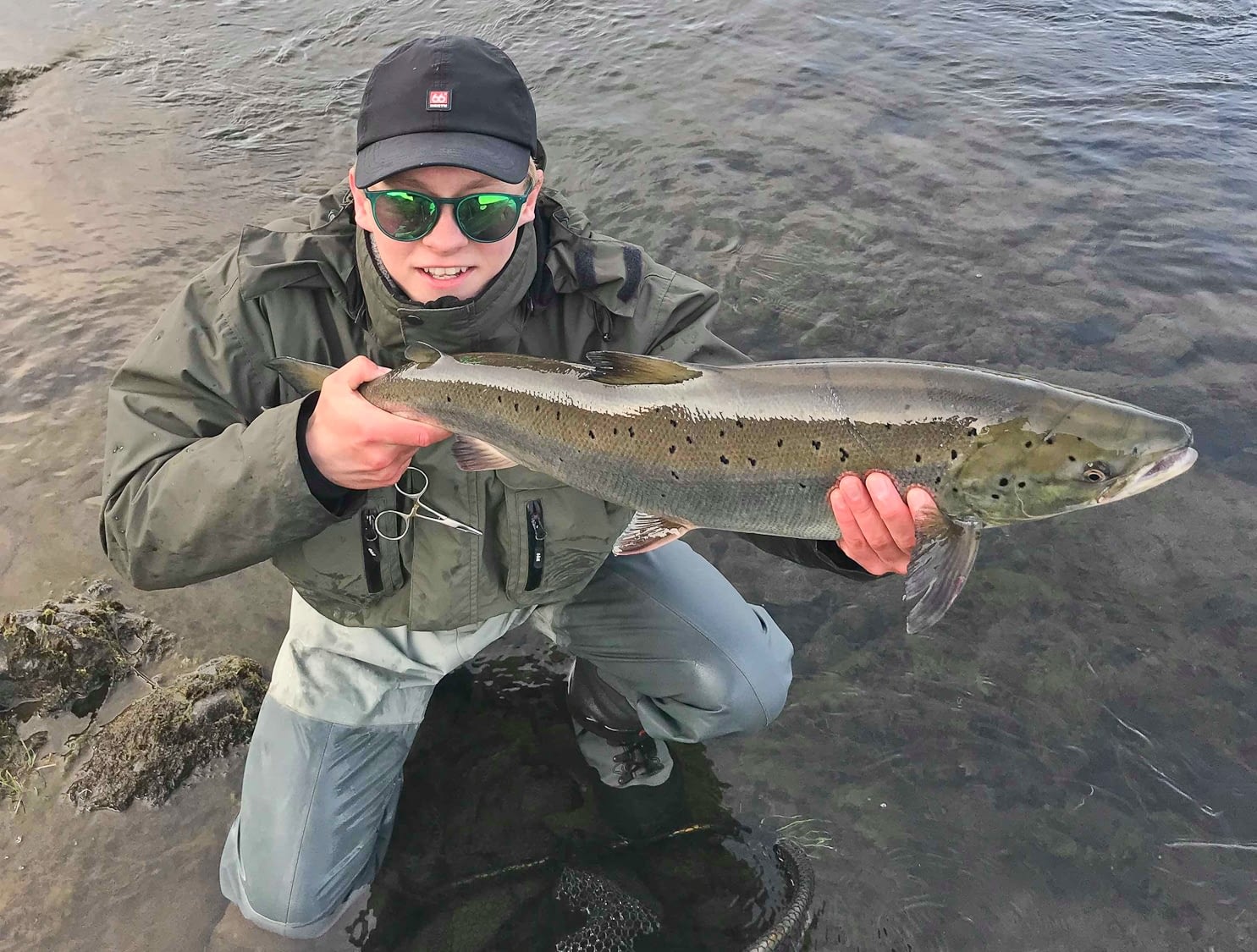 Get to know our Team Iceland Outfitters
Many of you might know some of our team quite well, but here you will have the chance to get to know more of us and those you already know, a bit better.
This is Unnar, 2019 season was his first season on our team and we definitely hit the jackpot 💎 Unnar is a young and a brilliant guide, he is very enthusiastic and gets a lot of compliments from our clients.
Like many other guides, he works with guiding mainly because fishing is his passion, when he is not wearing his waders, guiding or fishing himself, then he is studying Tourism Studies at the University of Iceland📚
Unnar started fishing with his father when he was 6 years old. He started fishing on Hlidarvatn, close to his hometown Hafnarfjordur but took his first casts in fly fishing on the trout beat on Vatnsdalsa.
His favorite species to target is Arctic char 🐟 as he finds there are more possibilities in char fishing and the connection to the biosphere is greater.
When thinking back, Unnar can mention many memorable fights and fishes, but the most memorable one at the moment is the 58 cm arctic char he caught on Lake Thingvellir this spring, it was an honest fight where Unnar needed to use the linebacking, which came as a big surprise 💥 He eventually landed the fish, which turned out to be the biggest arctic char he had ever landed. 
What he likes the most about fishing is the hope, nature, and friendship, which probably many anglers can relate to 🙏🏼
Unnar's favorite fly is Pheasant Tail #16 as it is "good for everything".