Trophy Trout at lake Thingvellir, ION Beat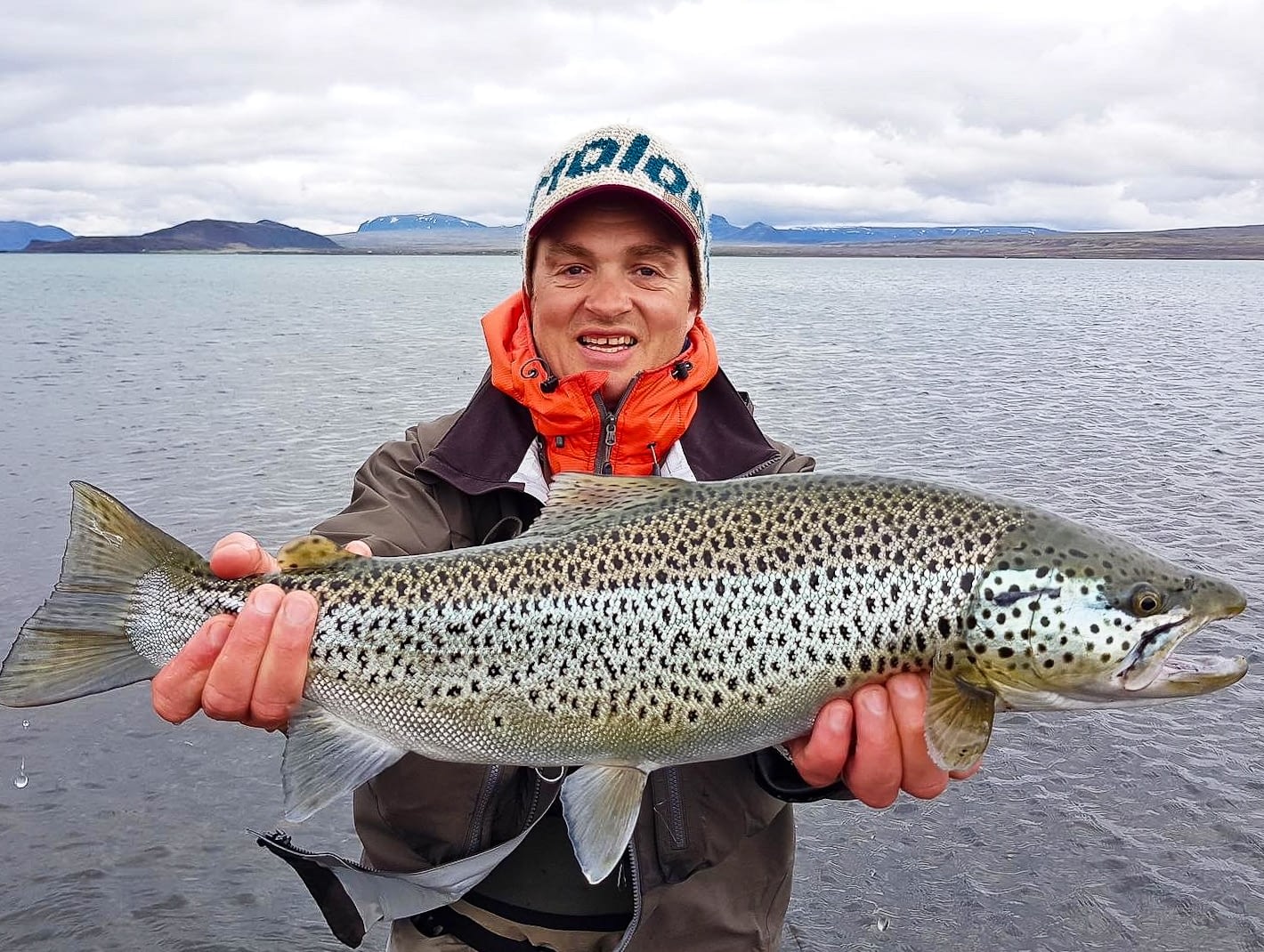 We have few rods left in June prime time
The Fishing
Lake Thingvellir provides us with one of the fly fishing wonders of Iceland. The "Ice age brown trout" can grow up to extreme sizes for a fresh water fish, with reports every year recording trout up to 30 pounds being caught there.
We are very proud to be working with ION Fishing
The combination of the serene atmosphere, the crystal clear lake situated in an otherworldly landscape of breathtaking lava rock formations, volcanoes in the distance, great fishing opportunities, raw natural beauty and it being a short driving distance from Reykjavík the capital of Iceland makes Thingvellir National Park an optimal place to visit for those who want to see, smell, and feel something new and entirely different.
Accommodation options
For the wholesome experience we recommend anglers stay at ION Hotel or Other customized lodging arrangements are available upon request (cottages, guesthouses or hotels).
Þingvellir
Thingvellir National park (Þingvellir) is home to Lake Thingvellir. It is Iceland's largest natural lake 84 km². 90% of all water entering the lake is cold (3-4°C) subterranean spring fed water. From a geological standpoint the lake is literally crystal clear with a depth visibility of 12 metres with a maximum depth of 114 metres. The outstanding geological, cultural and historical values have already been confirmed by its addition to the World Heritage list. The world´s first Parliament was formed there in the year 930 and ever since has been home to countless Icelandic historical events. Thingvellir National Park is considered to be a natural wonder, a magnificent showcase of geology, biology and of an extraordinary ecosystem.
For more info please contact: [email protected]